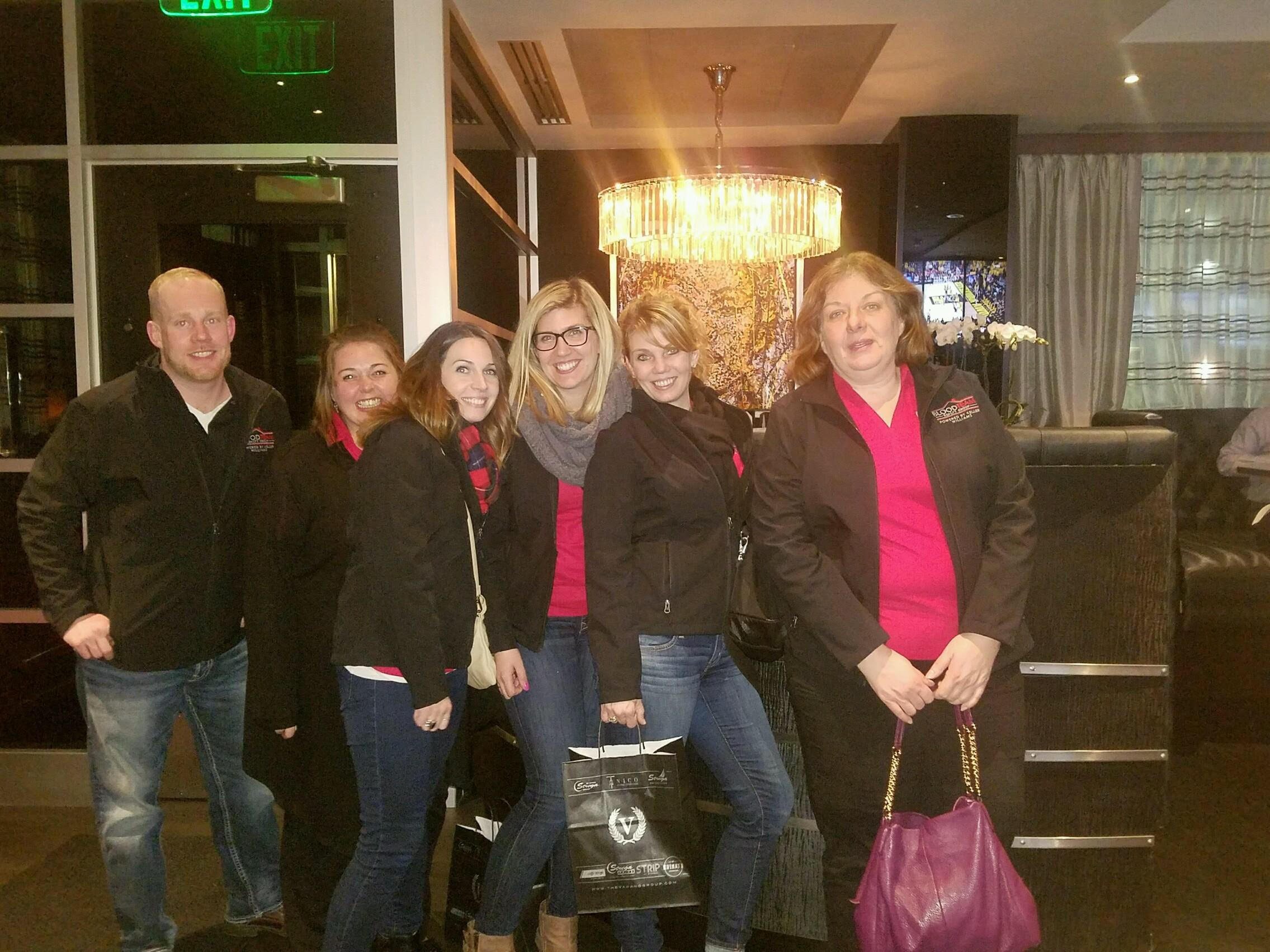 Last thursday night the Blood Team Realty Group hit the streets of Boston. Without a doubt this was a well deserved night out as a team for a team building event followed by dinner. As a new goal for 2017 the Blood Team will be doing Team Building events every quarter. We want to make sure we are always reconnecting, other than just at the office, growing our communication and teamwork in other ways that we normally would not think of.
While walking through Boston, you would have seen us sporting our new Blood Team Apparel (Polo's and Jackets) that Jay Antonetti owner of JA Sports Apparel did for us – Thank you Jay, these came out awesome and we certainly looked sharp!
For our team building event we went to Escape the Room Boston located at 33 West St Boston, Massachusetts. The Escape the Room is a fun, interactive game taking place in Boston. While it looks like any other ordinary room, it's actually a mystery puzzle. You have to find the hidden objects, figure out the clues and solve the puzzles to earn your freedom and "Escape the Room." and you only have 60 minutes! While we did not "Escape the Room", we still proved that our teamwork is strong. We all worked together, communicated strongly and never gave up.
Wow we surely shared some great laughs – and we are sure the crew watching us did too!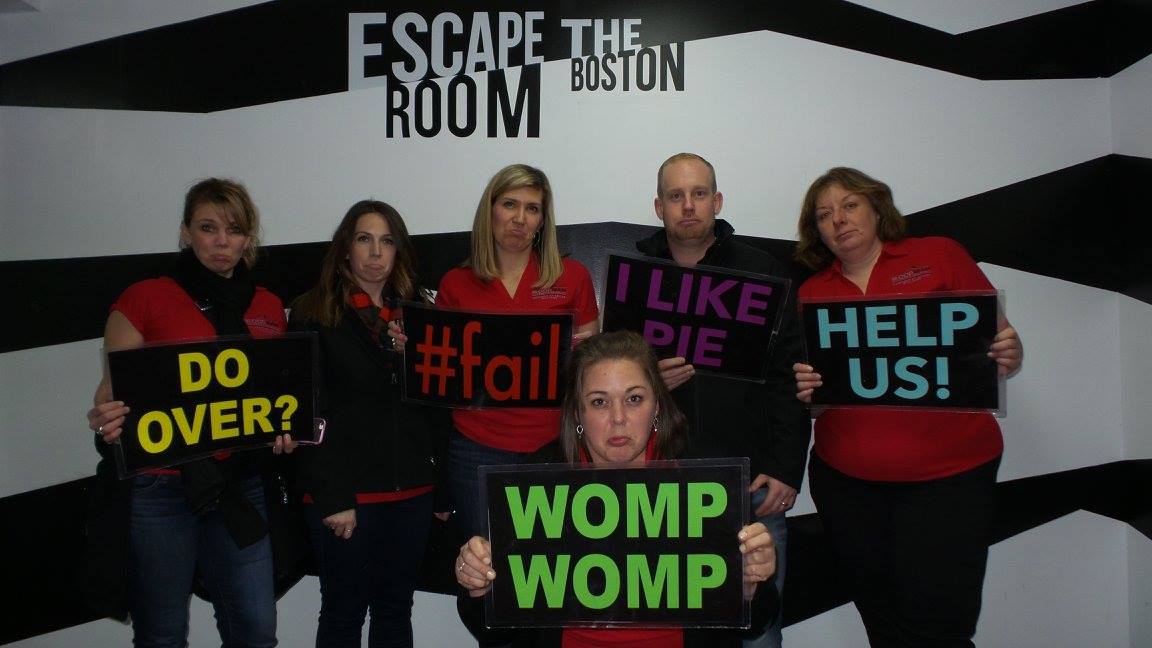 Following our Team Building Event we had a wonderful dinner at Strega Prime Italian Steakhouse. The atmosphere was very mellow featuring low lighting and a classic touch. We started off with a specialty drink/glass of wine for each of us. The drinks were fantastic but the favorite at the table was a recommended pear martini.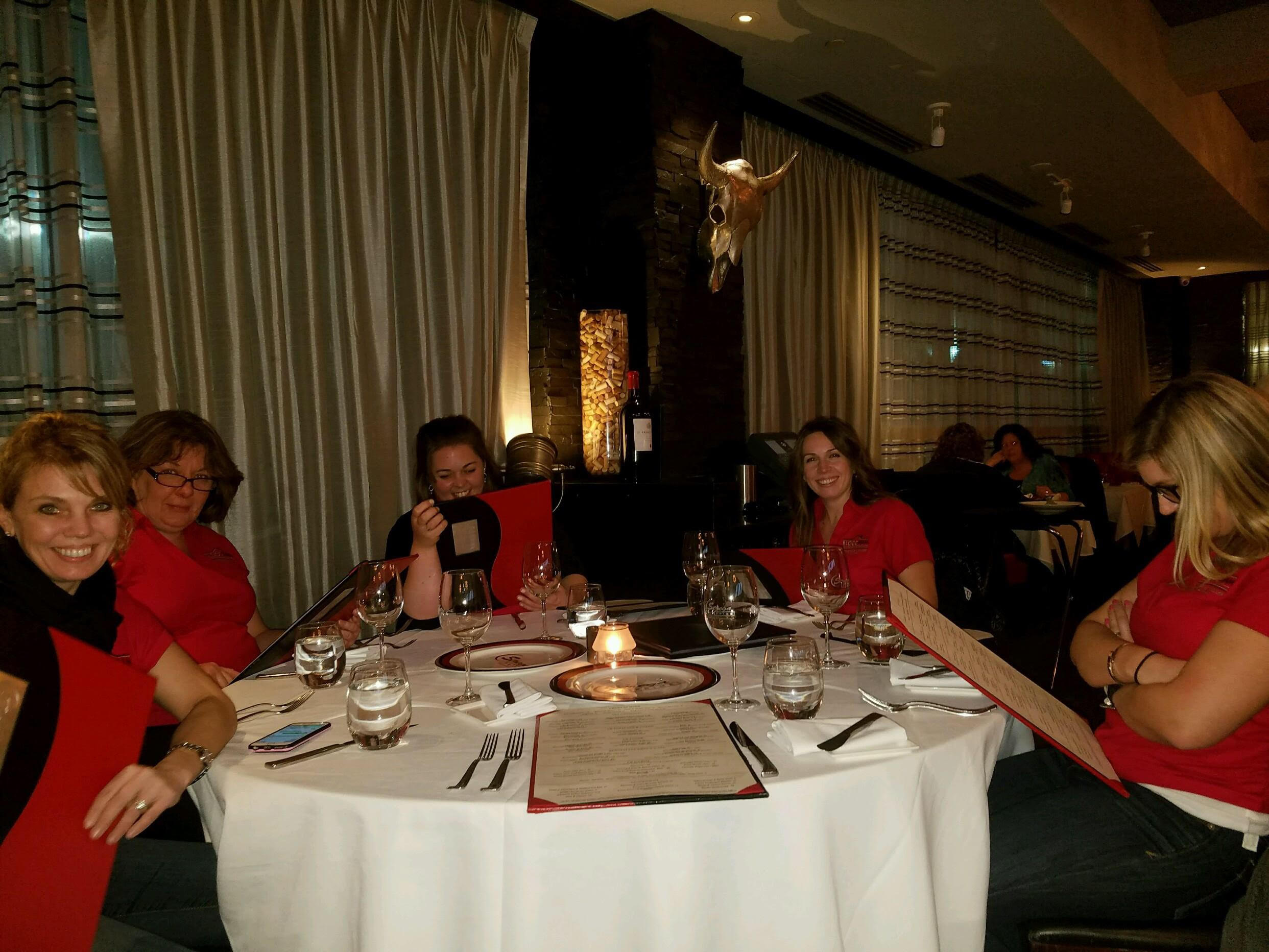 We had 3 appetizers we all shared along with an individual meal for each of us. Grilled Asparagus, whipped Yukon potatoes and Mac and cheese were the three starters. All were a hit but the Grilled Asparagus was the favorite. Appetizers were followed by Lobster Bisque, Chicken Piccata, Iceberg Applewood Bacon Salad & New York Strip Steak.We won't lie we were a little bad and indulged in some tasty desserts like Crème Brûlée, Chocolate Cake and Tiramisu. The food was delicious!
Although all that was great – we all left talking about one thing – our waitress, Lynn K. What a breathe of fresh air. Personable, Helpful, Accommodating and a team player. Literally – the Patriots should recruit her as a marketer for them! Boy she knew her stuff. The restaurant industry certainly needs more people like her in it. We can't thank Lynn enough for her hospitality and truly making our meal enjoyable. *Fist Bump*
What an evening – Can't wait for our next event!