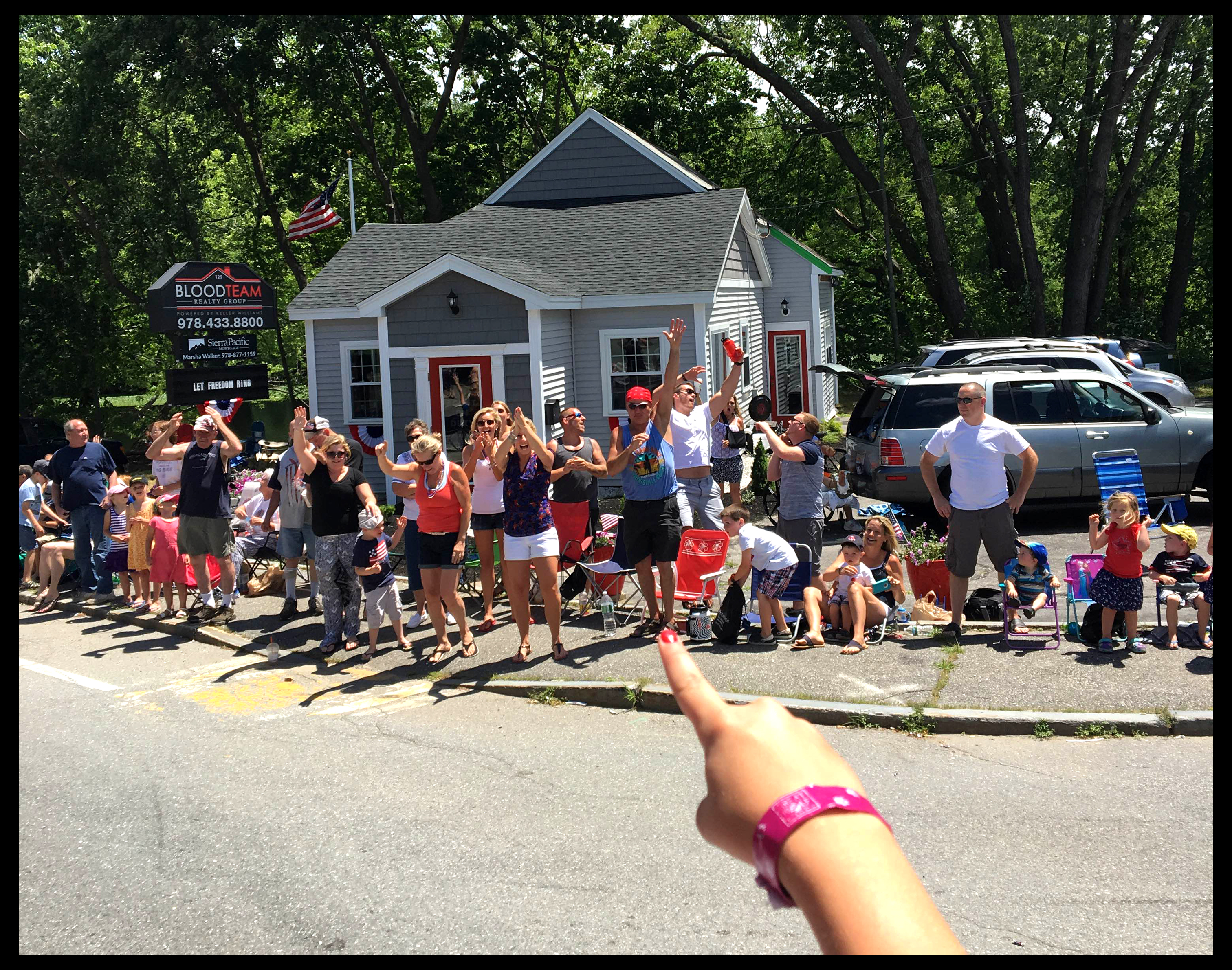 Another year has come and gone for the 4th of July Celebrations in Pepperell Massachusetts.


What an honor it was to be able to be in the Pepperell 4th of July Parade again! In true fashion the Blood Team Rocked the Red White & Blue theme throughout! We had an absolute blast driving through the town tossing out Frisbees, Koozies & Candy, seeing all the familiar faces, whether it was family, friends, past or new clients – it was great!
When we got to our new office location we had an absolute surprise! We had a large fan base camped out cheering us on – HOW AWESOME! Not only was it awesome to see our fans rooting us on, but it was really great to see the Blood Team's office lit up by the sunshine. We are home. This is where we wanted our business to be. "We Live Here..We Work Here…We are Here for You!

Although the 4th of July Parade was great – we do want to take a moment to remember what the 4th of July is really about. Its about our independence. It's about those who stood and still stand to protect us. Thank you to all service men and woman, past and present. We thank you for your bravery, commitment and selflessness to defend all of us.
We hope to see you all next year!